The GNU Project Celebrates Its 40th Birthday
Sep 27, 2023
September 27 marks the 40th anniversary of the GNU Project, and it was celebrated with a hacker meeting in Biel/Bienne, Switzerland.
Linux fans gnow GNU. After all, it marked the humble beginnings of the software freedom movement and helped to usher in the Linux operating system. GNU has served as the backbone of the internet and powers millions of servers, desktops, mobile and IoT devices around the globe.
Of this anniversary, The Free Software Foundation Europe (FSFE) had this to say: "Four decades ago, technology began to shape our lives: it was the early 1980s, computers did not yet fit into our pockets but filled large rooms. and we started to swap from tapes and floppies to CDs to listen to music. In 1982, Time magazine named the computer 'Person of the Year'."
They added, "At that point, some people already started pointing out the need to give users control over this technology. So in 1983, the GNU Project was announced by Richard M. Stallman. The goal: to create an operating system consisting entirely of Free Software to allow people to use, understand, adapt, and share software. Two years later the FSF, a sister organisation of the FSFE, was founded as the legal backbone for the GNU project."
Mattias Kirschner, President of the FSFE offered this on the anniversary, "Formulating the four freedoms – that everyone should have the right to use software for any purpose, to be allowed to understand it, to share it with others, and to improve the software depending on your own needs – was visionary at the time and achieving it felt almost impossible."
Kirschner continued, "But it inspired many people around the world from different backgrounds to join this movement, each one contributing a piece of a puzzle that in sum changed the history of computing. Today those freedoms become more and more crucial to preserve democracies by distributing power over technology."
On this anniversary, the FSFE took a moment to remind the world that free software is essential for a democratic society by way of the following benefits: autonomy, collaboration, share & copy, no lock-in, code reuse, innovation, competition, and security.
Find out more about the FSFE on the organization's official site.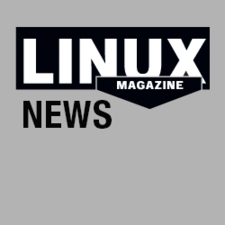 comments powered by

Disqus
---
Support Our Work
Linux Magazine content is made possible with support from readers like you. Please consider contributing when you've found an article to be beneficial.
---