CeBIT Open Source Project Lounge -- AllBSD
FreeBSD and NetBSD -- Representing the BSD Operating Systems
By
FreeBSD and NetBSD are among the 15 projects that will present their work at CeBIT, sharing a booth and representing "Berkeley Software Distribution" operating systems. If you paid attention -- you're right, actually it's 16 projects at the Open Source Project Lounge.

In a nutshell: How would you describe your project in one or two sentences?
FreeBSD: The Berkeley Software Distribution most commonly found on PCs, because it provides the broadest hardware support and is, therefore, best optimized for it. FreeBSD includes the most features and has the largest number of users and developers. More so than any other BSD, FreeBSD values ease of use and configurability, especially for new users. It also offers more than 20,000 programs (called ports), the largest collection of applications.
NetBSD: Founded in 1993 with the goal to build on the multiplatform capabilities of what was then Berkeley UNIX (BSD). The result was an outstanding ability to run on a large range of hardware platforms. NetBSD supports over 50 of them, more architectures from one source base than any other OS. Hence our motto: "Of course it runs NetBSD!"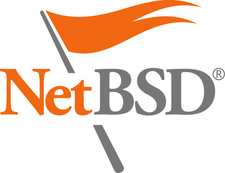 When did the project begin?
For NetBSD the source repository was established March 21, 1993 and the first release was April 1, 1993.
For FreeBSD the CVS repository was established April 1993 and the 1.0 release was December 2, 1993.
How many active members does the project have?
NetBSD has around 250 committers (members with CVS write privileges) and around 3,000 contributors responsible for applications, etc. FreeBSD has around 360 committers and around 4,200 contributors.
How did the project come into being?
Both NetBSD and FreeBSD came about at the same time based on 4.3BSD from the Computer Systems Research Group at the University of California, Berkeley. After the university continued its development, a free project called 386BSD emerged. Things there went at a slow pace, whereupon the NetBSD and FreeBSD teams were organized to speed them along a bit. Both NetBSD and FreeBSD were based originally on 4.3BSD and 386BSD 1.0.
Why should a CeBIT visitor come to your booth?
We distribute free CDs and DVDs with the most current (Live) versions of FreeBSD and NetBSD along with the information about them. We're seeking contacts with companies, developers and users. We recommend usage capabilities and help with problems. And we showcase a variety of usage scenarios.
Who do you make your software for?
Anyone who wants to use it. It's a gift to the community. Anyone (companies, individuals, organizations) can use it, change it, resell it, however they want.
Where do you see your biggest current challenge?
Companies that don't provide documentation for driver development. Also, proprietary programs such as Flash that everyone wants, but where the projects are hesitant to develop versions for *BSD.
If you could hire a full-time project developer now, what problem should he or she be ready to solve?
For NetBSD, further development of SMP code (multiprocessor support). For FreeBSD, either developing/improving a Flash alternative or providing direct support.
Under which license is the software currently offered?
Both projects are under the BSD license, preferably the 2-clause BSD license that reads:
1. Redistributions of source code must retain the above copyright notice, this list of conditions and the following disclaimer.
2. Redistributions in binary form must reproduce the above copyright notice, this list of conditions and the following disclaimer in the documentation and/or other materials provided with the distribution.
Project Website: FreeBSD: http://www.freebsd.org, NetBSD: http://www.netbsd.org
comments powered by

Disqus

Issue 272/2023
Buy this issue as a PDF
Digital Issue: Price $12.99

(incl. VAT)
---
Support Our Work
Linux Magazine content is made possible with support from readers like you. Please consider contributing when you've found an article to be beneficial.
---