On the DVD
On the DVD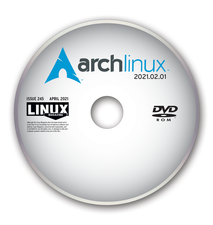 Arch Linux 2021.02.01 and MX Linux mx-19.3
Arch Linux (64-bit)
Begun in 2002, Arch Linux is one of the most respected distributions available. Although less well-known than Ubuntu or Fedora, Arch has a reputation for the adherence to its core values of remaining simple and lightweight. However, what Arch means by those terms may not be what others assume.
By simple, Arch means that its packages are as close to those of upstream developers as possible. The only modifications are those accepted by the upstream developers. When Arch does patch a package, the patch is usually a bug fix, which is removed when a newer upstream version of the package is available. Similarly, by lightweight, Arch means that it installs a bare-bones system, without the usual curated selection of packages that developers assume that users might want.
In keeping with both these values, Arch does not install in 10 minutes using average defaults. An Arch installation is highly individualistic, with users expected to choose their system configurations for themselves. For this reason, even if you have some experience installing Linux, you should install Arch Linux with its installation guide open by your side (https://wiki.archlinux.org/index.php/Installation_guide).
Arch Linux is best-suited to expert users. However, new users will find that installing Arch will teach them more about Linux than installing Ubuntu, Mint, or Fedora ever can – thanks mainly to the ArchWiki, one of the most thorough collections of online Linux information. In fact, even the users of other distributions can often find answers on the ArchWiki.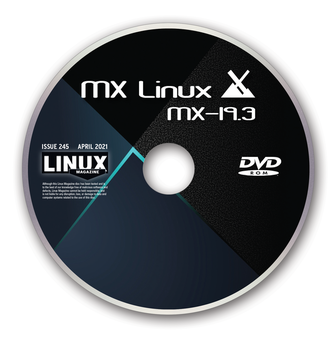 MX Linux (64-bit)
If you think there's no room for a new distribution after 30 years of Linux, you're wrong. MX Linux appeared in 2019 and has been at the top of DistroWatch's page view list ever since. After over two years, it still receives 50 percent more page views than whatever happens to be second at any given moment. The reasons are not hard to see: Based on Debian Stable, MX Linux is a collaboration between the well-established antiX and MEPIS distributions. AntiX has a reputation as a lightweight desktop, while in its day MEPIS was a leading distro for those who wanted a simpler version of Debian (before Debian developed a more user-friendly installer in the early days of the millennium). With this pedigree, the new distribution has aroused a curiosity that remains undiminished.
MX Linux describes itself as "a midweight, simple, stable desktop OS." Its preferred desktops run from the lighter Fluxbox through Xfce to the more fully-featured KDE. Like antiX, MX Linux includes Live USB and snapshot tools. In the last couple of years, MX Linux has also developed a useful collection of technical videos, as well as its own set of configuration tools.
What else characterizes MX Linux? This month's DVD is your chance to find out.
comments powered by

Disqus