Book Reviews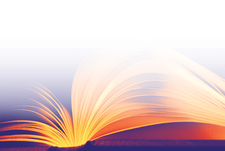 Tomcat: The Definitive Guide, Second Edition
Like the other entries in the "Definitive Guide" series from O'Reilly, this book on Tomcat should go below the surface and search the depths for this technology's hidden treasures. The subtitle, "Vital Information for Tomcat Programmers & Administrators," promises as much. If you have to ask what Tomcat is, put the book down and go learn some basic Java. Better yet, go to http://tomcat.apache.org and start from the beginning before digging into the details.
Although you can freely download Tomcat, you might not learn enough about this application to make full use of its capacities. Tomcat: The Definitive Guide is designed to put everything you need to know in one spot for easy access. However, the authors say this book isn't necessarily for Java developers – at least not exclusively. Other qualified readers include system or network admins who might need to get a small web site up and could benefit from using Tomcat. Experience working with Apache also helps, because this isn't a book for beginners.
Chapter 1 refers the reader to "Appendix A: Installing Java," and warns not to disregard the instruction. This safety net is for everyone who isn't an experienced Java and Tomcat developer and who would be in over their heads trying to build and use their own Tomcat binaries.
[...]
comments powered by

Disqus