The sys admin's daily grind: Nload
Talk About Graphs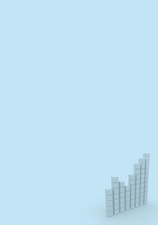 Network monitors are a dime a dozen, but Nload, which separates incoming and outgoing traffic and draws graphs on the console without X, is unique.
Displaying the network load on an interface is not difficult, and there are countless tools for visualizing the values. But which tool gives you the best graphical representation of the measured values? Hardliners would recommend grabbing the values from the /proc directory or would do something like
watch -n 10 "ifconfig eth0|grep bytes"
and work out the averages in their heads. Obviously, that would be showing off, and imagine the embarrassment if you miscalculate. Of course, you can rule out anything that requires X11 because servers don't typically have a graphical user interface. IPTraf will give you the figures you need, but it doesn't have a history feature. The same applies to Iftop [1], although it does tell you how much traffic is reaching or leaving each communications partner.
[...]
comments powered by

Disqus