Customize your mail environment with the light and powerful Claws Mail
Flexible Claws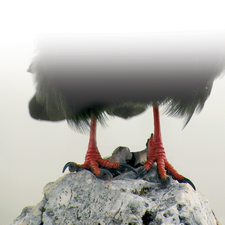 Sharpen your claws on this powerful and highly configurable email client.
Claws Mail [1] started in early 2001 as Sylpheed-Claws, the development version of Sylpheed [2]. Sylpheed-Claws provided a testbed for a handful of enthusiastic Sylpheed contributors and users to test patches. Because many stable and useful features were not finding their way into Sylpheed, Sylpheed-Claws evolved on its own and was later renamed Claws Mail. A small team of enthusiastic programmers continues to develop Claws Mail, which has grown into a robust, user-friendly email client.
Claws Mail is a standards-compliant, desktop-neutral email client and newsreader with a GTK+ interface [3] released under the GPL license. This lightweight mail reader is highly configurable and offers some unique and powerful customization features.
Claws Mail provides message filtering, as well as templates, tags, support for GnuPG, RSS feed reading, HTML rendering, calendaring, and more.
[...]
comments powered by

Disqus