Dynamic DNS with a virtual web server
Dynamic Duo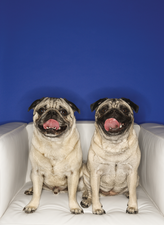 A virtual server with a dynamic DNS service might just be the easiest way for a home user to implement an Internet website.
A dynamic DNS service lets the user run a web server from a home computer without a static IP address. Dynamic DNS providers such as DynDNS.com [1], easyDNS [2], or ZoneEdit.com [3] won't even charge you for a static DNS name. If your Internet provider assigns new IP addresses to your router through DHCP, a special program – or even the router itself – will pass the new IP address on to the dynamic DNS service provider, thus updating the DNS record for uninterrupted name resolution services.
Many users are wary of installing a private server because they're afraid of vulnerabilities. An attacker who manages to compromise your web server can access your private machine and possibly even endanger important data. However, if you install a web server as a virtual machine (Figure 1), the damage is limited. If an uninvited visitor runs amok on your server, you can easily restore the system to its previous state. VMware server, for instance, lets you take a snapshot of the current system state and restore it at any time. A virtual web server also offers greater convenience and mobility. If you burn your data onto a DVD or a memory stick, you can put your server in your pocket and load it into another virtual machine on other hardware.
Step by Step
A quick overview will serve to outline the steps for deploying a VMware virtual web server system. Start by installing a virtual server. In this article, I use the free VMware server, which does not need any major network configuration. On the server, install the operating system you will be using for the virtual server as a virtual machine. In our lab, I opted for servers on Ubuntu 7.10 and openSUSE 10.3. Of course, you can choose any other flavor of Linux – many roads lead to Rome.
[...]
comments powered by

Disqus