Enterprise Collaboration with Liferay
The Way of the Ray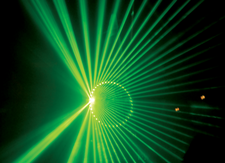 Liferay is a powerful and easily customizable CMS that is ideal for community collaboration – once you get it configured.
Users on business networks often struggle to get increasingly heterogeneous infrastructures to work seamlessly. As proprietary software loses market share to more open technologies, infrastructure administrators must find ways to preserve ease of use across increasingly differing platforms. In addition to interoperability problems, each company must move forward to more collaborative environments in order to remain competitive and make the best use of its greatest (and largely untapped) asset – the ideas of its employees.
The Liferay CMS has been around for years and it keeps getting bigger and better. Many companies have implemented Liferay to address a whole spectrum of needs. From an e-commerce platform to a collaborative intranet portal, Liferay has the scalability and functionality built-in to deploy quickly and grow as the needs of the company grow.
Liferay Portal (Figure 1) provides your organization with a powerful portal for creating and managing content pages, message boards, and other collaboration tools. The Liferay CMS is not a 'silver bullet' that will solve every systematic transparency, communication, and collaboration issue for every company, but in my experience, Liferay is just about the best portal/content management system out there and a superb foundation for unifying and simplifying company communication.
[...]
comments powered by

Disqus