Tech Visions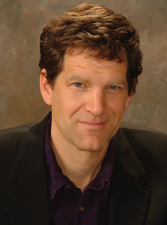 Dear Linux Magazine Reader,
PC World's list of Top 50 Tech Visionaries appeared online recently. Such things are designed to start conversations, and anyone who tries to get me talking usually succeeds. Although I read the list, I didn't read all the commentary – because I wanted to do my own commentary, and I thought it might be better to react without filtering everyone else's thoughts. The author of the study is Christopher Null. You'll find the article at: http://www.pcworld.com/article/id,145290/article.html.
I knew I'd disagree with parts of the list, but I was struck with how much my opinions differed – not just on the details but at the very basic level of what counts as "visionary" and what counts as "tech." The first thing I noticed was that many of the important early pioneers were missing, including Alan Turing, who is often considered the father of computer science, and Mauchly and Eckert, who created the first general purpose electronic computer in 1943. Then I read the preamble and noticed that the list was limited to the last 50 years, so I guess they are off the hook for the earliest innovations, although I am still wondering why they limited the list to 50 years when 65 years would have covered the whole history since the first electronic computer.
[...]
comments powered by

Disqus
Visit Our Shop
Direct Download
Read full article as PDF »
Comment.pdf
(46.35 kB)
Tag Cloud