Developing multimedia applications with DCCP
Congestion Control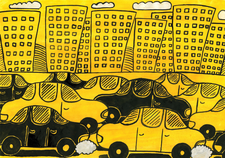 The DCCP protocol gives multimedia developers a powerful alternative to TCP and UDP.
Over the past few years, developers have unveiled a new generation of network applications that transmit and receive multimedia content over the Internet. New multimedia applications based on technologies such as Voice over IP, Internet radio, online gaming, and video conferencing are becoming increasingly popular thanks to the availability of development libraries and the abundance of high-speed networks.
In the past, most Internet applications have used either the Transmission Control Protocol (TCP) or the User Datagram Protocol (UDP) to manage communication at the Transport layer of the TCP/IP protocol stack, but multimedia developers now have an alternative to TCP and UDP. IETF recently standardized the Datagram Congestion Control Protocol (DCCP) (RFC4340) [1], a new transport protocol designed to transmit congestion-controlled multimedia content. DCCP is becoming very popular for multimedia data transmission, mainly because it is more effective than UDP at sharing the available bandwidth.
In this article, I examine the DCCP protocol and show how to enable DCCP in Linux. Also, I will explain how to use the GStreamer DCCP plugin to create a simple client-server DCCP application.
[...]
comments powered by

Disqus