Start programs simply by name
Quick Starter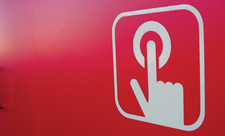 The Spotlight utility for the Macintosh has even the most hardened Apple fans scurrying back from the mouse to the keyboard. A short Perl script implements the utility for the Linux desktop.
If you have ever searched a cluttered desktop for an icon belonging to a particular application, you might have asked yourself who invented the approach of using the mouse to select applications. If you know the application's name, there is really no need to waste valuable time picking an icon from dozens on your desktop.
Spotty, a piece of Perl code, gives you a customizable hotkey that immediately pops up a window at the top right side of your desktop (Figure 1). The keyboard focus automatically shifts to the input box. As soon as you start typing – fi, for example – Spotty knows that the program you want to launch must be Firefox, pushes the name to the top of the selection list, and gives you the option of pressing the Tab key to accept the suggestion and launch the application.
All of this takes less than two seconds and works like pressing Alt+F2 in Gnome or KDE; however, coding your own script means that you learn something new and can modify it to your heart's content.
[...]
comments powered by

Disqus