The Debian OpenSSL disaster
Crash Investigation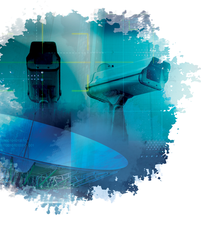 Find out what we can learn from the Debian OpenSSL disaster.
After a plane crash, a crash investigation begins. Investigations reveal that most airplane crashes are due either to human error or to some new confluence of circumstances that was never anticipated. Consequently, airline travel is one of the safest forms of travel per passenger mile.
Software is another matter. Unlike a plane crash, when a software crash occurs, a typical response is simply to address the immediate problem with a source code patch, which does nothing to address the underlying problems. Thus, we are in a constant state of only treating the symptoms but never the underlying problems.
Because these underlying problems are never corrected, we keep seeing the same software flaws over and over (temporary file creation, buffer overflows, stack overflows, etc.).
[...]
comments powered by

Disqus