Examining the art of computer forensics
To Catch a Thief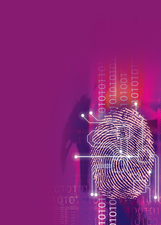 You don't need expensive proprietary tools to practice the craft of computer forensics.
Crime scene: the server room…The thief doesn't need a key card or the protection of darkness – an intruder can use the Internet to come and go. But despite the secret entrance, the attacker still leaves behind some telltale traces. Finding and interpreting this evidence is the top priority of criminal investigators.
This month's cover story explores the world of computer forensics. We'll show you some tools the experts use to find clues, recover deleted files, and root out hidden evidence. We start with a study of the open source Sleuth Kit forensics toolkit. We also look at Foremost and Scalpel – a pair of tools for finding and restoring deleted files. We show you how to examine Windows disks with Linux tools, and we end with a look at the Open Computer Forensics Architecture, a freely available collection of forensics tools and libraries developed for the Dutch police.
But if you're not really going to trial and you just want to catch the intruder on your system, you might not want to go to all the trouble of launching a full forensics investigation. The following sections describe some tips for finding intruders on the system using standard Linux utilities.
[...]
comments powered by

Disqus