Converting and modifying audio files
Format Artists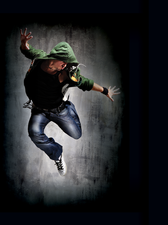 Your new media player might match your new outfit, but does it use the audio files formats you have? SoundKonverter helps you easily reformat your music collection.
SoundKonverter [1] is the Swiss Army Knife of digital audio data conversion in the free software world. The program provides a graphical front end for numerous command-line tools, giving users an easy option for controlling various encoders and decoders and a number of optimization tools – such as MP3Gain or AACGain – for volume modification. Useful conversion options round off the feature set. Plus, soundKonverter is a useful ripping tool for audio CDs.
The Qt-based tool has a relative in the Gtk camp: SoundConverter [2], with a 'C'. A quick glance at the two applications reveals that the Qt-based software is far superior to its Gtk-based counterpart with respect to its options and usability. SoundConverter only supports four formats and it does not have granular options for customizing the conversion process.
The number of formats that soundKonverter supports depends directly on the number of encoders and decoders you install. If your system has a full set of available encoders, the list of decodable audio and video formats has more than 30 entries, including some proprietary types; soundKonverter will encode some 20 formats.
[...]
comments powered by

Disqus