Comparing files with BeeDiff
Vive la Différence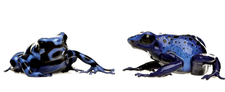 BeeDiff compares two files and quickly displays the differences in a convenient desktop GUI interface.
Programmers often work with patches that contain the differences between two files. Linux has always had text-based tools for file comparison, such as the classic Unix diff utility. BeeDiff is a comparison tool with a graphic edge: You can compare files from a handy desktop interface, and color-coded changes appear.
Installation
BeeDiff [1] is not available as a prebuilt package with the current versions of Ubuntu and Debian, but it is included with openSUSE.
If you can't find BeeDiff in your distribution's repository, you can always download a binary from the website [2]. At the command line, type tar xvfz beediff_1.7_i586.tar.gz or run your archive manager to unpack the beediff directory with the files. To launch the program, enter beediff at the command line.
[...]
comments powered by

Disqus