Book Reviews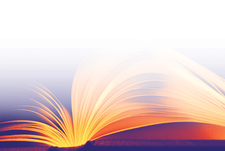 Essential Linux Device Drivers
Writing device drivers for Linux is not the technological equivalent of building a house for your dog out of spare lumber in your garage on a Sunday afternoon. On the other hand, it's not like performing a delicate heart--lung transplant, either. In other words, it is possible, but requires the relevant skill sets and a certain amount of determination.
The Audience section of the Preface says, "This book is intended for the intermediate-level programmer eager to tweak the kernel to enable new devices." Open up your bag of skill sets and see if you can find "C programming skills" and "intermediate-level programmer," and if they are resting at the bottom of the bag, dust them off and get ready to read this book.
The first three chapters introduce the reader to the Linux kernel, including a bit of a history lesson, what "GNU" is, finding kernel sources, and building the kernel. Really, quite a bit more material is involved, but it's all necessary as far as laying a foundation for what comes next. Chapter 4 establishes the groundwork for writing Linux device drivers, and then the book takes off from there.
[...]
comments powered by

Disqus