Jon 'maddog' Hall writes about the community
Meet the Maddog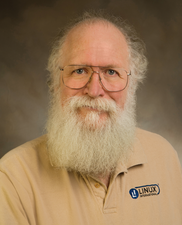 Jon 'maddog' Hall introduces himself and rolls out the first installment in his new monthly community-focused column.
For the first installment of my new monthly column in Linux Magazine, I decided to write an introduction and tell you a little about myself.
Background
I started programming in 1969, moving from being an electrical engineering student into the relatively new world of software. Since that time, I have worked as a programmer, systems administrator, quality engineer, product manager, and technical marketing manager. While in this last role, I met Linus Torvalds in May of 1994 and recognized that Linux had a commercial future. I orchestrated the effort to get Linus an Alpha processor from Digital Equipment Corporation, and I helped put together a team to do the port of Linux to the Alpha, which also formally moved Linux from being a 32-bit system to a 64-bit system, and – through the restructuring of the source code tree – made it easier to port to other platforms.
Although I had been using "free software" – what we used to just call "software" – for a long time and had even helped publish collections of it for Digital's customers, meeting Linus Torvalds and being introduced to the Linux community is what made me start thinking about the implications of free software on the world's stage. From that point on, as I continued to talk about Digital's own products – Digital Unix, in particular – I also started talking about Linux, free software, and the Free Software Foundation.
[...]
comments powered by

Disqus