Alternative file manager for Gnome
Divide and Conquer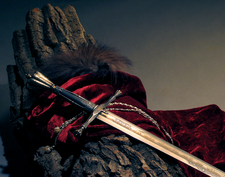 Twenty years ago, Peter Norton created a simple file manager with a split-view display. Can Gnome Commander inherit the veteran's crown?
Gnome Commander integrates seamlessly with the Gnome desktop, and in contrast to the standard Gnome file manager, Nautilus, it offers a split-view mode – with two directories in one window – that simplifies copying and moving files.
Points of View
One of the most strongly criticized features of Gnome is the "spatial view" approach used by the Gnome file manager Nautilus.
In the spatial view approach, a new window opens to display the content of a folder. If you dig deep into your file structure, this can really clutter up your desktop with excess windows. Thus, a split-view file manager, such as Gnome Commander [1], can be a blessing, especially if you frequently copy and move files and folders.
[...]
comments powered by

Disqus