What's new in Gnome 2.24?
Gnome News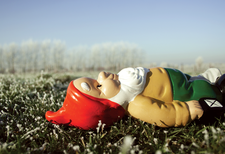 The traditional Fall release of the Gnome desktop ushers in a number of useful new features.
The news is out – the current Gnome branch [1] is getting old, slowly but surely, and the time is right to think about a major version change. At the Gnome Users' and Developers' European Conference (Guadec) [2], which took place in Istanbul early in July 2008, Gnome developers looked into their options for Gnome 3.0. The result is that the number before the dot will change after version 2.28.
Of course, a major new version necessitates changes to the underlying Glib and Gtk+ libraries; however, the developers are just planning clean-up work in the form of API consolidation for the first major 3.X release. The first evidence of this library upgrade is Glib 2.18 or Gtk+ 2.14, the underpinnings for Gnome 2.24. It is not entirely clear whether the new Gnome really will be around in two years; in the meantime, work on the current Gnome components is continuing at top speed. The tried and trusted architecture, which has been around for more than six years, is far from the end of its tether.
Improvements
In Gnome 2.24, the developers have again focused on details – and on the stability of the libraries and programs added last spring.
[...]
comments powered by

Disqus