Software-based energy savings
PowerDown!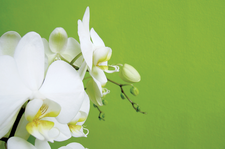 Save power by choosing the right system and software configuration.
A computer's power consumption is driven by a number of more or less power-hungry components: In addition to electronic components such as the CPU, RAM, and motherboard are mechanical components such as optical drives and the hard disk. The biggest power hogs are the monitor, the CPU, the mechanical components, and the graphics card. Notebooks are less power hungry in general because vendors tend to use more economical hardware to improve battery life. Whereas a portable PC requires about 20 watts for normal operation, even the most frugal desktop will want 80 watts – not counting the monitor (see the box titled "Desktop Consumption").
Measuring Consumption
The Linux kernel and many applications offer a range of features that let users reduce power consumption, either to improve battery life or save money. Up until recently, a desktop PC's power consumption was typically ignored. This was never true of laptops because the battery is a very limited resource. It stands to reason that power-saving functionality and software is almost exclusively the reserve of notebooks.
To measure your notebook's power consumption in battery-powered mode, you can either opt for the desktop's integrated tools or install add-on software. On Gnome, the power manager displays a battery pictogram in the panel and warns you if you are about to lose battery power (Figure 1). On KDE, you can build and install a tool such as the KThinkBat monitor [1], which displays the residual charge for up to two batteries, as well as your notebook's current power consumption in watts.
[...]
comments powered by

Disqus