The soft chewy center of the Internet
DNS Attacks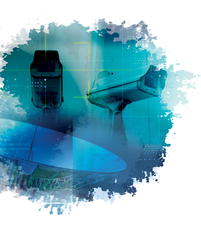 Are your systems secure against DNS attacks? We'll show you why they matter and help you determine whether you are vulnerable.
Like most of the original protocols on which the Internet is based, the original design decisions that led to their popularity and success are now coming back to haunt us with security problems.
Keep in mind that when the Internet was originally created, it was a relatively small, well-connected community. Security was not particularly high on the list of concerns – just getting it to work and do useful things was amazing enough.
Why DNS Attacks Matter
As I'm sure you know, DNS provides one of the fundamental infrastructure services on the Internet – specifically, the translation of human-readable names such as http://www.linux-magazine.com to an IP address such as 80.237.227.148.
[...]
comments powered by

Disqus