Seeking the next Einstein
Show me the code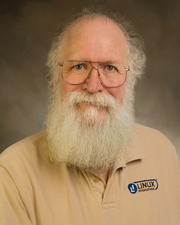 The openness of free software spurs innovation across generations and time zones.
I was probably always subtly aware of the abilities of some free software programmers, so I should not continue to be amazed by what they can do. But I must admit they do continue to astonish me.
For example, Nick lived a few miles from my house and started programming at the age of 9, hacking the Linux kernel at 12, and writing device drivers at 15. He was the senior systems administrator of a small college at 19, and he helped the United States FBI capture some crackers by creating a honeypot at college when he was 21. He then went on to do research – without ever officially graduating from high school.
Or there is the 14-year-old who started his own distribution and had released 20,000 copies before his parents found out what he was doing. When they asked why he did not tell them, he simply answered, "Well, I did not really need your help."
[...]
comments powered by

Disqus