Zack's Kernel News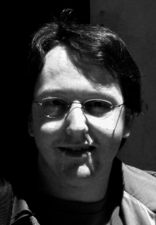 Supporting More Real-Time Clock Chips
Steven A. Falco has added support for the ST M41T65 real-time clock chip. Because this is very similar to the M41T80, which already has a driver, it was decided to just extend the existing driver. Alessandro Zummo and Maciej W. Rozycki both pointed out that this would be best for code maintenance, although if larger changes were needed later, it might be OK to split out the drivers into a common portion and several satellite portions.
More Wifi Adapters Supported
Tomas Winkler of Intel announced that he'd modified the iwlwifi driver to support the Wifi Link 5000 and 5100 series adapters. This was very welcome news to Will Simoneau, whose new Sager laptop came equipped with a 5300 card; he helped Tomas track down a bug in the code that Tomas had known about but had been unable to reproduce on his own hardware.
Reporting BIOS Bugs
Thomas Renninger wants to introduce an interface to report BIOS bugs to the user. The basic idea is that ACPI, PCI, and other subsystems can introduce BIOS bugs that the kernel has to sanity-check.
[...]
comments powered by

Disqus