Question and answer system for the web
Quiz Master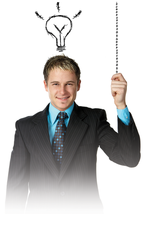 Catalyst is the Ruby on Rails of the Perl universe. When you are developing a web application like a quiz, using the MVC framework is really convenient and helps keep the underlying components cleanly separated.
Whether guessthelogo.com asks you to pick the right company logo out of strikingly similar variations, or Food.aol.com invites visitors to identify candy bars by their cross sections (Figure 1), an entertaining quiz is always welcome during a hard day at work. You can expect your colleagues to forward the URLs, and comparing scores later on will mix up the hacking order and trigger fascinating discussions.
Are you interested in compiling your own quiz? Figure 2 shows our home-made quiz at work. To make the code reusable, the application retrieves the questions and multiple choice answers from a YAML file (Figure 3). The example uses a selection of questions from the USA immigration test. For example, applicants need to know how many stars are displayed on the US flag and what they symbolize [4].
The web application parses the YAML file and displays each question individually on a new page. Whereas the YAML file always lists the correct answer first, the application will display possible choices in random order to keep things interesting.
[...]
comments powered by

Disqus