Book Reviews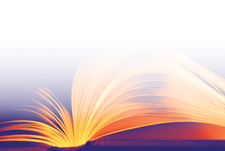 A Balanced Introduction to Computer Science
Even a cursory glance shows that this is intended to be a textbook; however, it is difficult to say at what level this book might be useful. I thought it was overly simplistic for university courses and too detailed for classes taught alongside cooking and painting in Adult Ed.
The author seems to have thought that simply alternating between web programming and other topics made it "balanced." However, the choice of additional topics and how they were covered makes me wonder whether the book started out to be one on web programming, and then additional material was added so that it could be marketed as a general computing book instead of competing in the already satiated web programming book market.
The additional material lacked coherency or logic in the order or depth of its coverage. For example, if the Data Representation chapter had been followed by one on programming with different data types, it might have made sense.
[...]
comments powered by

Disqus