Zack's Kernel News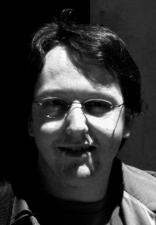 BtrFS as a Linux "Next Generation" Filesystem
Chris Mason has migrated BtrFS development onto its own git repository and is starting to lean toward submitting the code into the main kernel tree. Several technical problems, not least of which is that the on-disk format hasn't stabilized yet, are standing in the way of this.
Without a stable format, users will have to be informed clearly that the earlier formats will not be supported after a certain time. And there will always be those users who didn't get the memo and are therefore out of luck when they need to access their data later. Chris's plan is to get as close as possible to a final disk format and to include backward compatibility on any changes made after that. If successful, the effect on users would be much less severe.
Andrew Morton has come out strongly in favor of a quick merge. The filesystem itself includes loud warnings at run time, and Andrew feels that BtrFS has a bright future and should be put in a prominent position as soon as possible so as to attract a body of contributors.
[...]
comments powered by

Disqus