Zack's Kernel News
Zack's Kernel News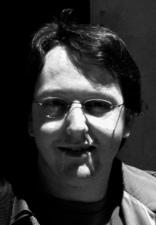 Tracking Kernel Contributions
Wang Chen created a web page for kernel contribution stats. The page breaks down information by person and employer, as well as by change sets and number of lines of code affected. Also, it's possible to search for a given person or employer and see a graph of only their contributions. According to Wang's stats, for example, Yahoo employees have contri-buted much more to version 2.6.25 than to other recent kernels, whereas Microsoft employees are not listed as contributing anything at all.
There are still some problems with the engine. For example, if a person has contributed to the kernel using multiple email addresses, it still doesn't seem possible to see a graph representing the total contributions from all those addresses. During the course of discussion, a number of folks pointed out this and other related issues to Wang, so presumably the problem will be addressed.
Duck And Cover!
Matt Mackall was a bit shaken to discover a kernel error message that began "Treason uncloaked!" The message went on to say that the TCP code had detected a broken peer. Matt thought the message was alarming, so he posted a patch to change it. Herbert Xu's reply was, "What's next, you're going to remove 'printer on fire' as well? This message has been there for eons and is part of Linux lore." But Alan Cox said, "It was changed. The printer on fire bit was adjusted to make it clear because the original message did confuse and worry a few people." He felt Matt's patch was a good idea.
[...]
comments powered by

Disqus