Issue #102 / May 2009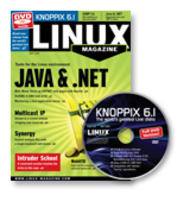 Hacker trainer for law enforcement agents
A former intrusion specialist is training a gathering of European law enforcement agents in how the bad guys work on the Internet. Contributing editor Markus Feilner stops in for a lesson in attack techniques.
An up-to-date overview of free software and its makers
Graphics can facilitate research into chemical compounds. The chemistry software, Avogadro, has no trouble handling the third dimension and has an intuitive interface that offers more than its share of functionality.
Visit Our Shop
Direct Download
Tag Cloud