Finding obsolete files with Agedu
The Comber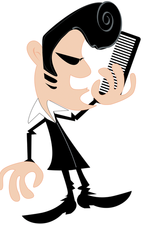 Agedu helps you clean up your hard drive by identifying old files. Free up wasted space instead of creating wasted time.
In this multimedia age, home computer hard disks always seem too small. Giant files quickly fill up drives that somehow seem to have a very short half-life. The consequence is too many time-consuming disk cleaning sessions.
Depending on your choice of window manager, Linux offers a variety of graphical tools that show your disk and directory space usage. Nearly all of these tools are based on the du command-line utility, which provides statistics for individual directories. The downside of du is that it is hard to tell which subdirectories have more than their share of obsolete files.
Simon Tatham, a developer from the UK, looked into this problem and came up with a tool named Agedu that reliably identifies unneeded file ballast. Agedu reads the Linux filesystem's internal last-access timestamp for each file and displays the results as an easy-to-read bar chart in a web browser. This display gives users a reliable at-a-glance overview of directories containing files that have not been accessed for an extended period of time. Agedu additionally combines the timestamp function with du disk space statistics for the files in each directory.
[...]
comments powered by

Disqus