Making sense of Java on Linux
Coffee Break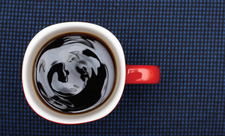 We introduce some tools and projects of the Java landscape.
Linux is a free operating system. Java is one of the most popular platforms for free software. Running free Java software on Linux should be easy; yet, until fairly recently, anyone who wanted to run Java on Linux faced a dilemma. On one hand, you could use Sun's own Java environment, and you'd be guaranteed compatibility (at least with other Sun-based deployments), but you would be using non-free software. On the other hand, you could go with any of literally dozens of free offerings, ranging from someone's PhD thesis to major projects with release schedules and full-time staff, but these alternatives would lead to questions of compatibility under Sun's Technology Compatibility Kit (TCK) test suite.
This situation improved considerably in late 2006 and early 2007 when Sun began releasing its Java Development Kit (JDK) under a free license. Because Sun relied on other vendors for some parts of the JDK, it couldn't release them as free software. The IcedTea project [1] has filled in these missing pieces, both for JDK 5 and JDK 6, by bringing in appropriate parts of the GNU Classpath [2] (Figure 1). Because Sun has also released its HotSpot JVM [3] under an open source license, it is now possible to run Java on a completely free, TCK-compliant system.
Because the open source community still supports several other completely free choices that aren't officially blessed, the situation is still a bit complex. To run Java, you need some way of executing Java bytecodes, typically but not necessarily, with a Java Virtual Machine (JVM), and you need an implementation of whatever libraries you are using (together, this is more or less what Sun calls a Java Runtime Environment [JRE]). In this article, I will walk you through the major choices for JREs.
[...]
comments powered by

Disqus