Ask Klaus!
Ask Klaus!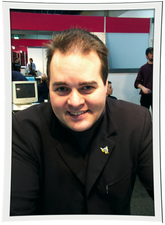 Klaus Knopper is the creator of Knoppix and co-founder of the LinuxTag expo. He currently works as a teacher, programmer, and consultant. If you have a configuration problem, or if you just want to learn more about how Linux works, send your questions to: klaus@linux-magazine.com
Screen Resolution
Question:
I want to test the latest Knoppix Live CD, but I'm having problems with the screen resolution.
I have an nVidia graphics card and an Acer screen (resolution 1440x900). When I boot the Live CD, the best resolution I get is 800x600. I have booted with knoppix screen=1440x900 and knoppix fb1440x900, but so far I am without success. Also, I have tried xrandr --output VGA --mode 1440x900 without any luck. Do you have any suggestions?
[...]
comments powered by

Disqus