The Sysadmin's Daily Grind: Serendipity
Blog Me Up!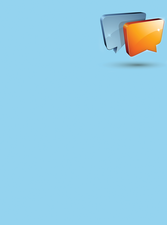 From time to time, sys admin Charly has to leave the beaten track and concern himself with topics outside of his core competency range. When this happens, it's good to have the right tools on hand.
Sometimes even Star Trek's Scotty [1] can't avoid tasks that are not his specialty, no matter how often he complains, "I'm a mechanic, not a doctor." The solutions he uses to rescue the Enterprise from what feels like hundreds of warp-drive meltdowns are correspondingly unorthodox.
When it comes to tools, Scotty has a clear opinion: "Always use the proper tool. If the proper tool isn't available, use a hammer."
Warp 2
When I'm asked to build websites, I can empathize with Scotty. I'm a sys admin, not a web designer!
[...]
comments powered by

Disqus