Managing resource information in GLPI
At Your Fingertips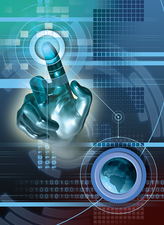 Anyone working in information technology knows how hard it is to keep track of inventory, maintenance history, and user support requests. GLPI puts the details in reach.
IT departments manage endless tidbits of important information, such as device inventories, contracts, help tickets, and vendor support details. At the frenetic pace of the average network, this information is often filed inefficiently or even lost. Wouldn't it be nice to store all this data in a single database with a unified, user-friendly graphic interface?
Recently, I installed an application called GLPI [1] to assist in IT management for my employer. GLPI, which stands for Gestion Libre De Parc Informatique, is a web-based LAMP stack application for inventory management, job tracking, equipment reservations, and basic network topology information. Unlike many equivalent proprietary tools, GLPI does not require a local client application; instead, it operates through a simple and flexible web interface.
Installation
Installing GLPI is quite easy. The first step is to make sure the necessary components and services are running on your system. For this, you need to install an Apache web server [2], MySQL (4.23+) [3], and PHP [4]. After installing MySQL, set up a database for GLPI and create a user with read and write access. Then you need to go to GLPI's website and download the latest version. Either download and unpack GLPI directly on your server or download it locally, decompress, and then upload to the server. (The directory structure referenced in this article are for openSUSE [5]. For your own preferred Linux distribution, adapt the directory structure as necessary.)
[...]
comments powered by

Disqus
Visit Our Shop
Direct Download
Read full article as PDF »
GLPI.pdf
(635.02 kB)
Tag Cloud