Ask Klaus!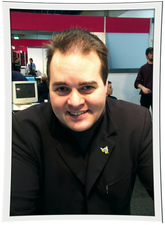 Klaus Knopper is the creator of Knoppix and co-founder of the LinuxTag expo. He currently works as a teacher, programmer, and consultant. If you have a configuration problem, or if you just want to learn more about how Linux works, send your questions to: klaus@linux-magazine.com
MTU Settings
Question:
First of all – I just want to say that I really enjoy reading your column in Linux Magazine, and that the Knoppix CD is never far away for my work! Cheers!
I just read your response to the "Getting Online" letter in the May 2009 issue and I had a thought that could also be a factor. Because the reader can access Google and carry out a search, it seems as though the Internet access and DNS resolution is working. That probably means that the proxy is unlikely.
[...]
Read full article as PDF »
comments powered by

Disqus
Visit Our Shop
Direct Download
Read full article as PDF »
Tag Cloud