Linux software on Mac OS X
Pack Your Mac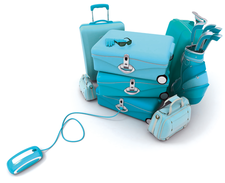 An increasing number of Linux desktop users also run a Mac, and although the Mac has a lot of great programs, Linux has a lot of apps you can't get natively for the Mac.
Fink and MacPorts are projects that focus on porting open source software to Mac systems. Both projects also provide a packaging system and an interface for command-line installation.
Pick a Project
MacPorts [1] is the more comprehensive project, with 5,807 packages (at time of writing) to Fink's 3,015. However, Fink [2] still offers certain packages that aren't in MacPorts. If you have a short list of packages you want to move to your Mac, check out both package lists to see which will work the best.
Or Mix and Match
Also, it's possible to mix and match: I run packages from both MacPorts and Fink on the same machine quite happily. This approach might cause conflicts, however; make sure you don't install the same program via both projects.
X11 and Xcode
The majority of packages in Fink and MacPorts that use a GUI will need X11 to run. (If all you're going to run is command-line software, you don't need X11; neither Fink nor MacPorts use it per se.) X11 is available on the Apple DVD that came with your Mac, and as of the Leopard (10.5) release, it is installed automatically.
If you're running 10.4 (Tiger), you need to put your installation DVD into your Mac, click the Optional Installs package, then choose X11 when you get to the appropriate screen of the installer.
For MacPorts, you'll also need Xcode, which you can install either from the Mac OS X installation DVD or from the Apple Developer website [3].
Although you can install binary packages in Fink without Xcode, you'll need it if you want to install from source.
comments powered by

Disqus
News
Both projects help organizations build their own containerized systems.

Mark Shuttleworth has resumed the position of CEO of Canonical.

Microsoft's open source code hosting platform CodePlex will come to an end after a more than 10-year stint.

Comes with Gnome 3.24

The bug was introduced back in 2009 and has been lurking around all this time.

The new release deprecates the sshd_config UsePrivilegeSeparation option.

Lives on as a community project

Five new systems join Dell XPS 13 Developer Edition that come with Ubuntu pre-installed.

The Skype Linux client now has almost the same capabilities that it enjoys on other platforms.

At CeBIT 2017, OpenStack Day will offer a wide range of lectures and discussions.