Fast and safe with the Hiawatha secure web server
Safe Passage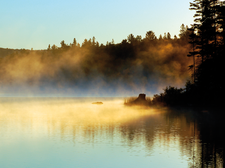 Many webmasters believe Apache is too fat and difficult. Hiawatha is a web server alternative with speed, simplicity, and some interesting security functions.
Hugo Leisink was frustrated. Although he had already tried out various web servers, none of them were really convincing. In his opinion, the configuration tools were cryptic and the security features were limited. Leisink's concerns about the state of the web server craft prompted him to develop his own web server in January 2002.
The end of the story is Hiawatha, a light web server with good performance and some innovative security functions. Hiawatha's small size of just 600KB makes it perfect for deployment on embedded devices or less powerful machines.
Installation
Hiawatha is easy to install: Just download the current package from the homepage [1], unpack it, and run the typical set of three commands:
[...]
Read full article as PDF »
comments powered by

Disqus
Visit Our Shop
Direct Download
Read full article as PDF »
Tag Cloud