The future of Linux updates
Upgrade 2.0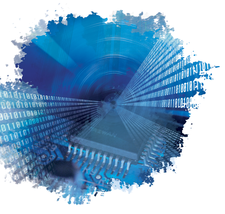 Constant security updates can give you peace of mind, but the inconvenience of download – install – reboot can be a pain. We show you how to avoid downtime while staying up to date.
Few things are more annoying than testing something and having a software package change versions unexpectedly, so I have automatic updates disabled on my Fedora 11 test machine. Recently, however, when I ran yum update, I received a bit of a shock: Although I had updated the machine recently, I still had another 250MB to download and install (Figure 1). Thank goodness for broadband – if I were still on dial-up or on a slower form of broadband, I would have been up the creek.
Smaller Is Better
Who cares if I need to download 100MB every week or so and occasionally reboot to keep my system up to date? If you can make updates small enough that they don't significantly affect the amount of bandwidth being used (and for wireless systems, this means extending battery life), then it's much more likely that you can automate updates and keep everyone secure. Furthermore, with embedded devices becoming more complicated (running Java, web servers, email servers, and so forth), there is a greater chance that everything needs security updates.
For package files such as RPM and DPKG, one simple solution is simply to leave out any files in the update that haven't changed. For example, on Fedora 11 the package openoffice.org-core is 92MB in size, but between the original release and the first update of this file there are about 30.3MB of identical files (images, XML files, and so on) in addition to the overhead of including these files within the RPM (path information, hash values of the files, etc.). But even this isn't much of a gain.
[...]
Read full article as PDF »
comments powered by

Disqus
Visit Our Shop
Direct Download
Read full article as PDF »
Tag Cloud