Applying updates to an active kernel with Ksplice
Piece of Cake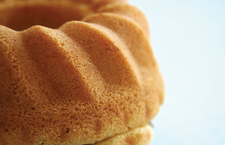 Uptime is often just as important as updates. But doesn't a kernel patch require a reboot? Ksplice lets you have your cake and eat it too.
Many administrators don't relish the thought of installing a new kernel, so most distributions come with package management and installation tools that simplify the task. After you load and install the new kernel and register it with the bootloader, the reboot should take just a couple of minutes. But a couple of minutes of downtime is too long for some applications.
If you manage a system used for number crunching, such as in weather simulations, or a system that has to manage a large number of network connections, such as a phone server or online shop, you probably would prefer to avoid a reboot.
On the other hand, administrators are also responsible for the security of the systems they manage. Surveys have revealed that developers discover a Linux kernel bug every three weeks on average. The open development model means that patches appear often.
[...]
comments powered by

Disqus