Ask Klaus!
Ask Klaus!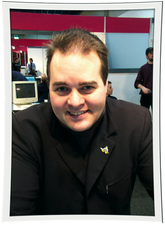 Klaus Knopper is the creator of Knoppix and co-founder of the LinuxTag expo. He currently works as a teacher, programmer, and consultant. If you have a configuration problem, or if you just want to learn more about how Linux works, send your questions to: klaus@linux-magazine.com
Interacting with Windows
Question:
Congratulations on your magazine, of which I'm a regular reader, although I consider myself an "intermediate-newbie" in *nix. I have a question regarding MS Windows and GNU/Linux coexisting on the same computer; I could find very little clear information.
The majority of PC/laptops sold worldwide come pre-installed with Microsoft Windows OS. Usually, GNU/Linux users have two solutions: 1) Erase the pre-installed Windows OS and install the GNU/Linux distro on the full HD or 2) Create a dual-boot installation by re-sizing the HD partitions and keeping Windows installed.
[...]
Read full article as PDF »
comments powered by

Disqus
Visit Our Shop
Direct Download
Read full article as PDF »
Tag Cloud