Connected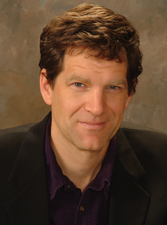 Dear Linux Magazine Reader,
The favorite work stories of many professionals are not about their profession but are about jobs that are decidedly outside of the usual professional experience. A summer job working on the railroad or a temporary gig driving a farm tractor can be an endless source of storytelling moments.
I have a job like that back in my past: an assignment I remember well – not just for the nature of the work but also for the very distinctive sensations of the place: hypnotic repetitions of small tasks in a dark space, the whirring of strange machines, big brown boxes stacked about the floor. Identical rows of workers hunched silently over long tables, zoning out with zen-like absorption, and echoing through the big, drafty space was the click-click of camera-like devices. Perhaps the most poignant part of my memory of this job is the knowledge that it doesn't even exist anymore – it is all in the past, like the Pony Express and the profession of making horse buggies.
[...]
comments powered by

Disqus