Speed up your web server with memcached distributed caching
Fast Cache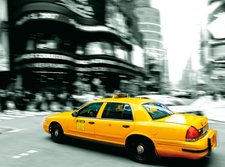 This practical caching tool can reduce the load on a web database server by as much as 90%.
Brad Fitzpatrick was frustrated: Although the LiveJournal.com blogger platform that he had founded – and for which he had done most of the development work – was up and running on more than 70 powerful machines, its performance still left much to be desired. Not even the database server cache size of up to 8GB seemed to help. Something had to be done, and quickly. The typical measures in scenarios like this are to generate some content up front or to cache pages that have been served up previously. Of course, these remedies require redundant storage of any elements that occur on multiple pages – a sure-fire way of bloating the cache with junk. If the systems ran out of RAM, things could be swapped out to disk, of course, but again this would be fairly slow.
In Fitzpatrick's opinion, the solution had to be a new and special kind of cache system – one that would store the individual objects on a page separately, thus avoiding slow disk access. Soon, he gave up searching for a suitable solution and designed his own cache. The servers that he wanted to use for this task had enough free RAM. At the same time, all the machines needed to access the cache simultaneously, and modified content had to be available to any user without any delay. These considerations finally led to memcached, which reduced the load on the LiveJournal database by an amazing 90 percent, while time accelerating page delivery speeds for users and improving the resource utilization on the individual machines.
Memcached [1] is a high-performance, distributed caching system. Although it is designed to be application-neutral for the most part, memcached is typically used to cache time-consuming database access in dynamic web applications.
[...]
Read full article as PDF »
comments powered by

Disqus
Visit Our Shop
Direct Download
Read full article as PDF »
Tag Cloud