Ask Klaus!
Ask Klaus!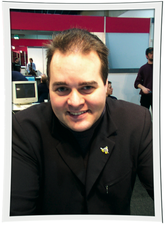 Klaus Knopper is the creator of Knoppix and co-founder of the LinuxTag expo. He currently works as a teacher, programmer, and consultant. If you have a configuration problem, or if you just want to learn more about how Linux works, send your questions to: klaus@linux-magazine.com
Installing Eee PC from External Drive
Question:
I bought an Eee PC 1000H netbook a few weeks ago and would like to have SUSE 11 installed, preferably in dual-boot mode with the existing Windows XP. The 160GB disk has a second partition, formatted to NTFS and with a size of ~60GB. I have tried to install SUSE 11.1 from a USB stick after setting the BIOS accordingly. There is an ISO image on the stick, and the stick shows in BIOS, but the computer still boots up with Windows.
I've also tried it with an external DVD drive, again setting the BIOS to boot from it with the SUSE 11.0 DVD. But, although the BIOS seems to detect the drive, the machine still boots XP. I also copied the ISO image into the vacant partition, but of course that doesn't make it boot either.
[...]
Read full article as PDF »
Comments
comments powered by

Disqus
Visit Our Shop
Direct Download
Read full article as PDF »
Tag Cloud