Getting around with the Avant Window Navigator
Apple Polishing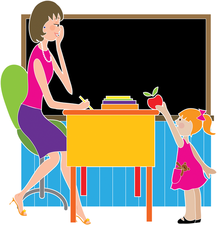 The Avant Window Navigator brings a Mac OS look and feel to your Linux desktop. With just a couple of steps, you can add a taste of Apple to your Linux user experience. We show you how to set up this breezy panel alternative.
Avant Window Navigator (or Awn for short) is more than just a panel. This handy app brings the look and feel of Mac OS X to a Linux desktop (Figure 1). Although Avant is happier with Gnome, it also runs on Xfce and KDE. This attractive desktop companion offers numerous effects, such as rotating or expanding icons; it also scales and optionally replaces the existing panel. The latest version is not just pretty, it also knows a couple of neat tricks – if you install the right extensions. The panel only works if your graphics adapter supports 3D acceleration and if you enable desktop effects.
After completing the preparation, enable desktop effects on both systems. On Ubuntu, this means selecting System | Preferences | Appearance, then changing to the Visual Effects tab and selecting Normal to enable a more restrained variant of the effects.
On openSUSE 11, you can enable effects in the start menu by selecting Applications | Utilities | Desktop | Desktop Effects. Next, check Enable desktop effects and click Close (Figure 2), then pop up a console, become root, and add an Option "Composite" "on" entry to Section "Extensions" in the /etc/X11/xorg.conf file, or change the existing entry from "off" to "on". Now save the file and type init 3 to terminate the X server. Again working as root, type init 5 to relaunch the graphical desktop.
[...]
comments powered by

Disqus