Online backup and synchronization
Dropbox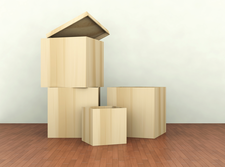 Have you ever dreamed of backing up your laptop data on the Internet and synchronizing multiple computers independently of the operating system? The Dropbox online service grants this wish with just a couple of mouse clicks.
One of the current trends for many companies is to store data on the Internet rather than just on local disks. In line with this, many companies offer online storage. Major players include Hewlett-Packard's Upline and Microsoft's Windows Live SkyDrive, and it probably won't be long until Google starts offering GDrive. All of these offerings allow users to store backups externally and to access their data stores via the Internet.
Besides the big names, numerous smaller providers populate this sector. Particularly for Linux users, the Dropbox [1] service is a good choice because the Startup client program is available for the free operating system. Dropbox does not use its own server farm to store the uploaded data; rather, it relies on web storage provided courtesy of Amazon's Simple Storage Service (S3) [2].
Dropbox developers maintain that they have taken suitable measures to guarantee data security. According to the Dropbox developers' blog, the provider's tools encrypt the data before uploading [3]. On this basis, Dropbox is confident that customer data is safe; however, the current crop of tools does not let users choose their own keys, which means that the operator theoretically has the option of viewing customer data.
[...]
comments powered by

Disqus