Book Reviews
Book Reviews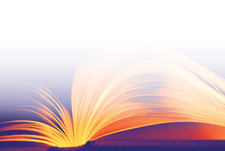 Is it Safe? Protecting Your Computer, Your Business, and Yourself Online
Times sure have changed since I got my first letter telling me about a defunct oil company in Nigeria. I now get several of these a week. Although the technology and sophistication of the fraud has changed, the danger is greater than ever. Almost any book on "safe surfing" will improve your chances of survival, but this book guarantees it as much as any book could. The book covers obligatory topics like viruses, spam, spyware, and phishing. However, it also goes into more complex issues like protecting your home network or company's web server, and even on-the-job surveillance.
Each of the main topics is covered in one of the eight parts of the book, each with three or more chapters. The first chapter of each part is "How Big a Problem," which provides background information about what the problem and what the scope of the the problem is. The next chapters are about defending yourself against the specific problem or fixing things after the fact.
This book was definitely not written for me or other IT professionals, but that makes it even more useful for the average user because you do not get bogged down with technical minutiae. Each topic is covered in the detail necessary for you to understand the issues involved well enough to protect yourself against the problems the book addresses. Even topics like "recognizing an in-process attack" on your company's server or describing the various types of attacks are easily understood and implemented. In some cases, the author could have provided more detail, but that is really not the intent of this book.
[...]
Comments
Is it Safe? Protecting Your Computer, Your Business, and Yourself Online

The cover prices of the title book quoted in the current issue are wildly inaccurate viz.
GBP 9.95 and USD 18.24 should actually be GBP 17.99 and USD 24.99.

Having said that the book lives up to your reviewers high opinion of it.
comments powered by

Disqus