Lightweight Productivity with Puppy Linux
Puppy Powered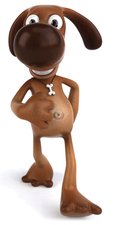 If you are looking for tools that are fast and don't take up too many resources, you ought to take a closer look at what Puppy Linux has to offer.
Designed as an all-around Linux distribution, Puppy Linux [1] comes with applications that cover pretty much every aspect of productive computing. Even if you decide not to switch to Puppy Linux entirely, this tiny distro still provides an excellent showcase of lightweight applications you might want to use with your favorite Linux distribution. Because it would be impossible to cover all the tools and applications that come with Puppy Linux, in this article, I'll focus only on a few interesting lightweight applications that deserve a place in your productivity arsenal.
Fotoxx
The tour starts with Fotoxx – a surprisingly capable photo manager with a user-friendly interface and a slew of nifty features (Figure 1). For starters, you can use Fotoxx as a simple photo viewer. When you open a photo with the Open button, Fotoxx automatically sets the folder in which the photo is stored as the working directory, and the Previous and Next buttons let you browse other photos in it. In addition, you can use the Index button to view your photo collection as thumbnails. The Edit Image menu provides access to all of Fotoxx's image editing features: the Tune tool for adjusting brightness, contrast, and color; Crop for cropping photos; Red Eye for removing the red eye effect from portraits; Sharpen and Reduce noise for improving image quality; and Rotate for rotating photos. Also, the handy Unbend tool can be useful for adjusting perspective – a problem that often occurs on pictures of tall buildings.
[...]
comments powered by

Disqus