Image manipulation with Fotoxx
Light and Shadow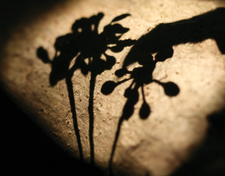 The Fotoxx image manipulation program offers highlights such as HDR and panorama functions, but where there is light, there is also shadow.
The free image manipulation program Fotoxx provides the usual collection of functions for enhancing and editing digital photos, but also special tools for handling high-dynamic range (HDR) photos and panoramic images. Pre-built packages are available for a few distros, and the developer directs you to these; on the Fotoxx website, the programmer merely states, "I gave up," when confronted with the myriad packaging systems [1]. However, with just a couple of manual steps, you can install Fotoxx from the source code (see the "Installing Fotoxx" box).
When launched for the first time, Fotoxx comes up with a surprisingly plain interface – a large, empty space, framed by a horizontal icon bar for major file functions and a vertical bar for the program tools – which is very different from most popular GUIs.
Fotoxx is a good choice for an image viewer and as a way to keep track of your digital images. To see an overview of your photo collection in any folder, click Folder. With larger collections, Fotoxx freezes or responds slowly. Fotoxx also lacks some useful features, such as a slideshow or the ability to sort images by category. Users are left with the task of navigating individual images and then double-clicking an image to open it for editing (Figure 1).
[...]
comments powered by

Disqus