The "removing systemd" experiment
Elective Surgery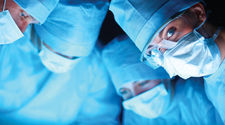 The systemd service manager has been widely adopted by many Linux distros, so why would you want to remove it? The professor reveals why and how.
Systemd [1], an essential component in major GNU/Linux distributions today, is used for system startup/shutdown as the first process, process group control, subsystem containers, logging, hardware detection and management, and communication interfaces between processes. All these features pretty much sum up the problem: systemd interconnects a lot of services that were formerly modular and independent programs, each one separately configurable. Squeezing all of them into a distro creates dependencies that greatly increase system complexity and make it difficult to look in a single place to find problems.
For example if, during the boot process, the system just hangs at a certain point, with no usable GUI or terminal login and no visible log messages, it could be that some dependent units are just "waiting for each other" (which is, from systemd's point of view, not an error but a misconfiguration). Finding the culprit can then be difficult, especially when this happens in only one out of 100 (!) startup cases.
A lot of controversy is still flying around systemd concerning, on the con side, breaking Unix system principles of modularity and low interdependency of programs and, on the pro side, faster startup through massive parallelization, "all-in-one" system design, and possibly more flexibility.
[...]
Use Express-Checkout link below to read the full article (PDF).
comments powered by

Disqus
Visit Our Shop
Direct Download
Read full article as PDF: