Teach Neural Networks to identify sequences of values
First Things First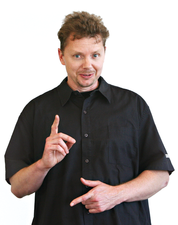 2, 5, 7, 10, 12 – and what number comes next? Mike Schilli tests whether intelligence tests devised by psychologists can be cracked with modern AI Networks.
Neural networks do great things when it comes to detecting patterns in noisy input data and assigning unambiguous results to them. If a dozen people with different handwriting enter the letters A or B in a form, a trained network can identify with almost 100 percent certainty what they wrote. Or consider pattern recognition systems for identifying the license plates of passing vehicles: Aren't these technical miracles? They extract the digits from a camera feed so that the Department of Transportation knows exactly who is going where.
Once a neural network is done learning, it always assigns the same result to the same input data, but when it comes to tasks that need to determine the next value in time-discrete value sequences, neural networks often fail to deliver perfect results, especially if the input signal is subject to variations of unknown periodicity.
In a neural network, the learning algorithm adjusts internal weights based on the training data. However, once these weights are determined, they won't change anymore at run time and thus cannot account for temporal changes in the input data, because the machine doesn't remember any previous state. Recurrent neural networks (RNNs) maintain internal connections back to the input, and thus a result can influence the next input vector, but this does not help a simple network identify temporal patterns that extend over several cycles.
[...]
Use Express-Checkout link below to read the full article (PDF).
comments powered by

Disqus
Visit Our Shop
Direct Download
Read full article as PDF: