Customizing file formats with unoconv
Flexible Import/Export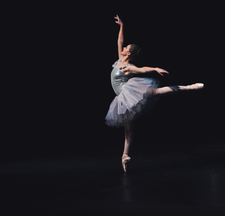 A hidden utility in the LibreOffice toolbox, unoconv offers a wide array of import and export filter options for use at the command line.
LibreOffice is designed to save, import, or export one file at a time, using standard filter settings. The File menu allows you to choose PDF export options, but for most other types of files, you must use the default filter settings. If you want to save multiple files, or adjust the filter settings, you need to shift to the command line and run unoconv [1], a little known Python script that gives you greater control, both with a wide array of import and export filter options.
Unoconv is short for Universal Network Objects (UNO) conversion, a reference to the UNO API used by both LibreOffice and OpenOffice [2]. Bindings for UNO are available for most C++, Java, and Python compilers, and the API is used to create extensions, as well as to provide support for formats not visible in the LibreOffice desktop window, such as the obsolete LibreOffice 1.0 file formats.
Unsurprisingly, unoconv requires access to LibreOffice's resources. The easiest way to provide this access is to install unoconv on a system that already has LibreOffice installed. However, as detailed in the man page, you can also use the --connect (-c) option followed by a comma-separated list to define and connect to the location of a remote LibreOffice instance or --listener (-l) to have unoconv detect one.
[...]
Use Express-Checkout link below to read the full article (PDF).
comments powered by

Disqus
Visit Our Shop
Direct Download
Read full article as PDF: